Fabrication of side table inspired by Gunlocke's Midcentury Modern chair.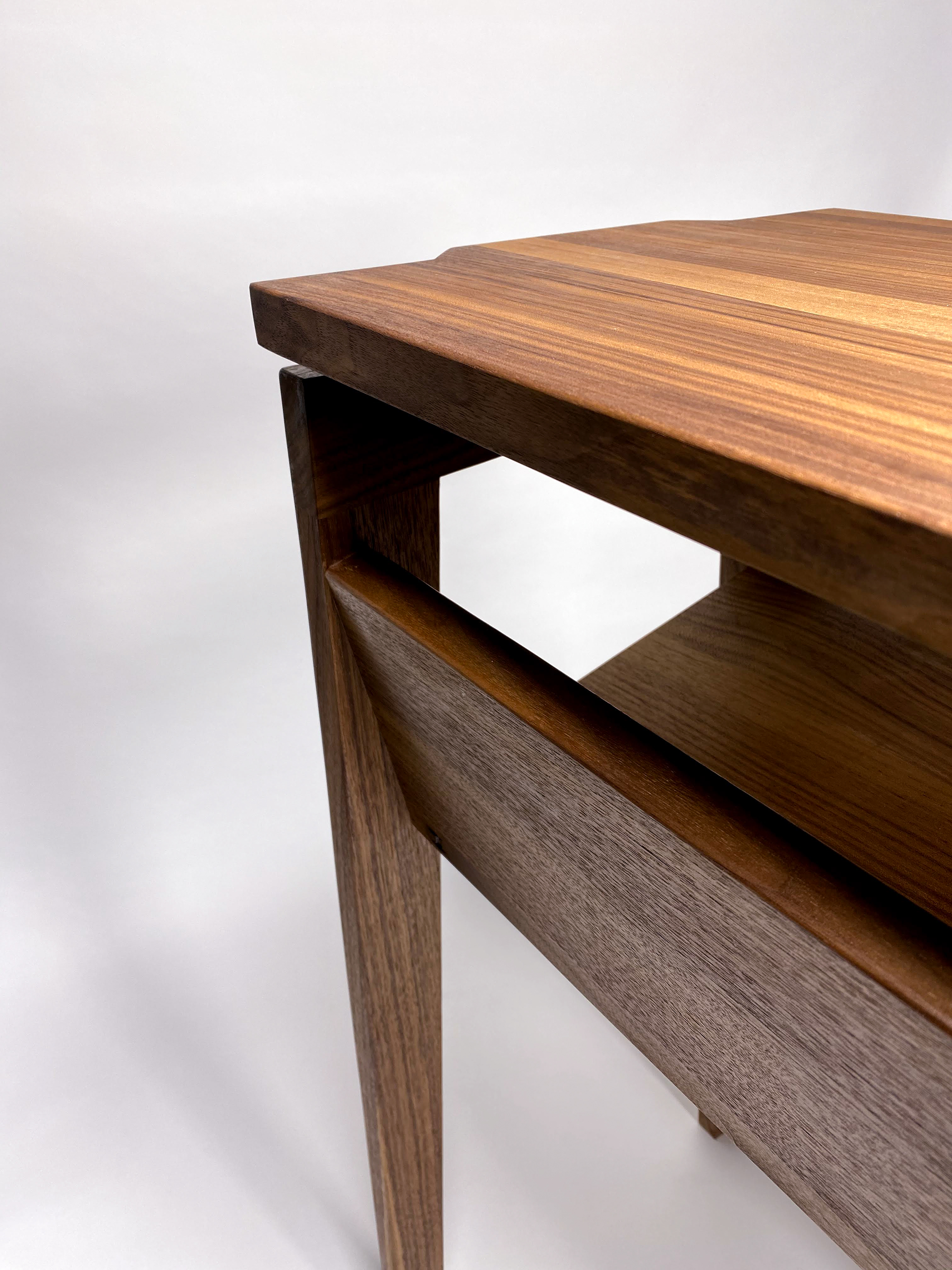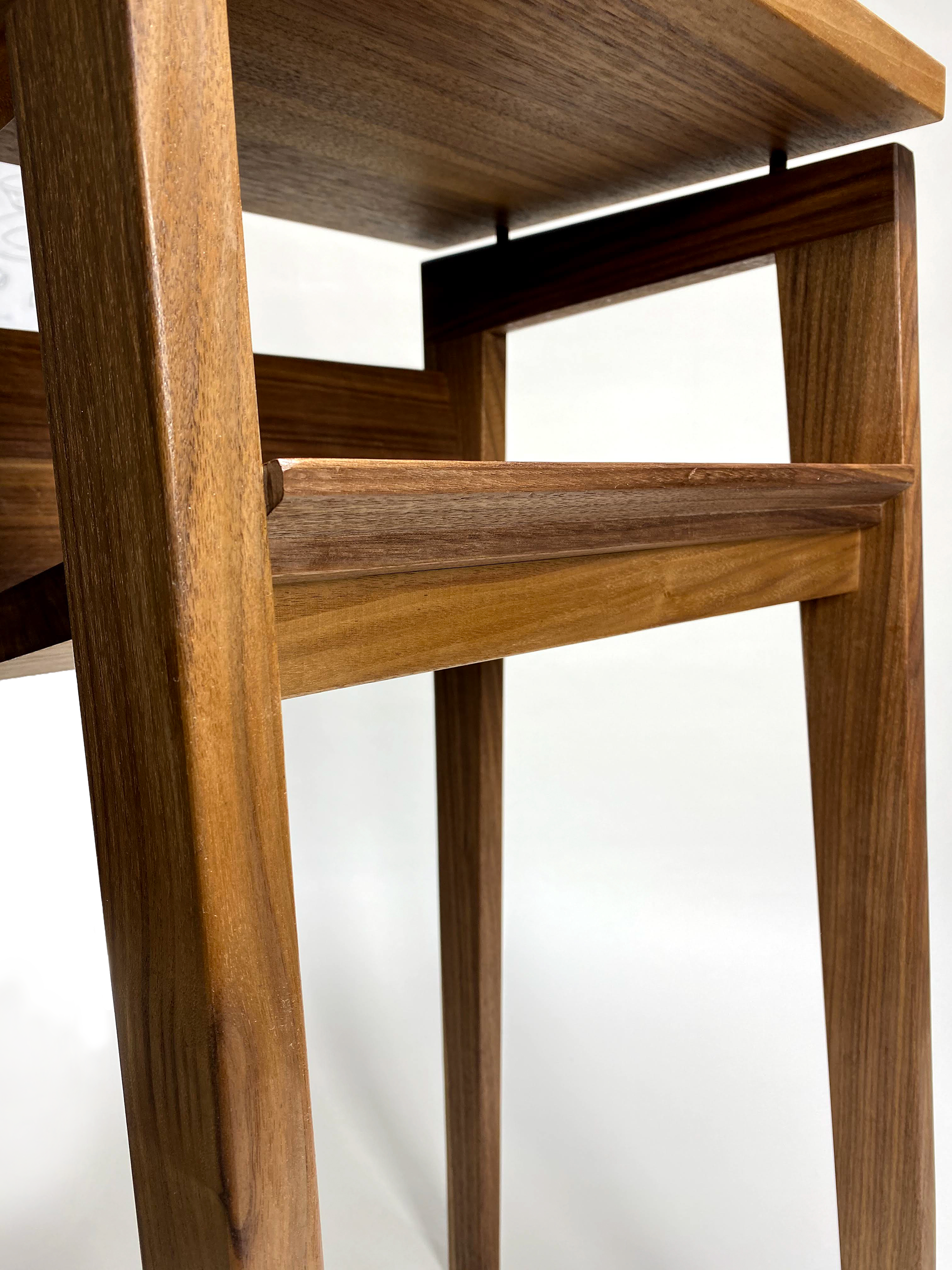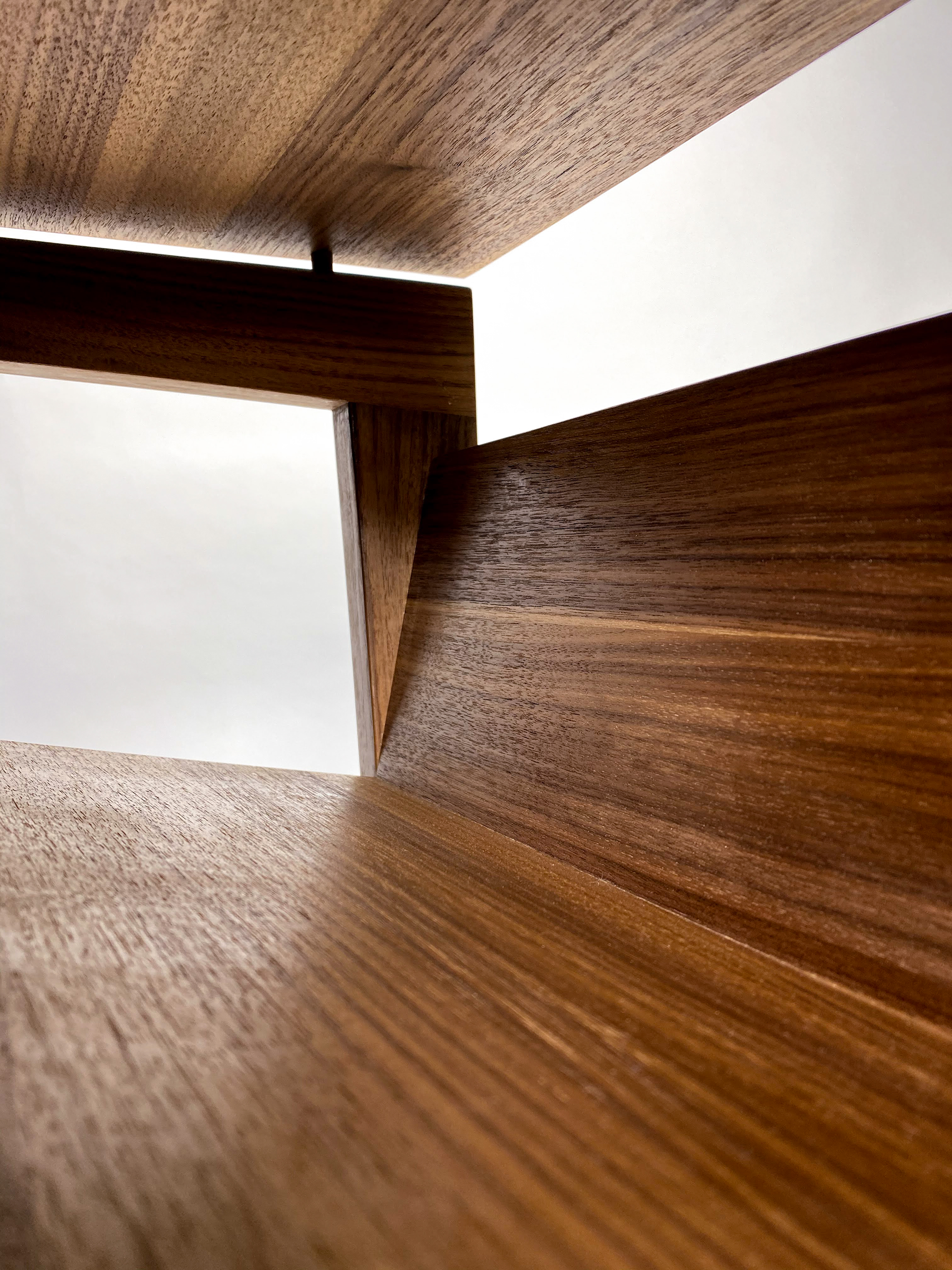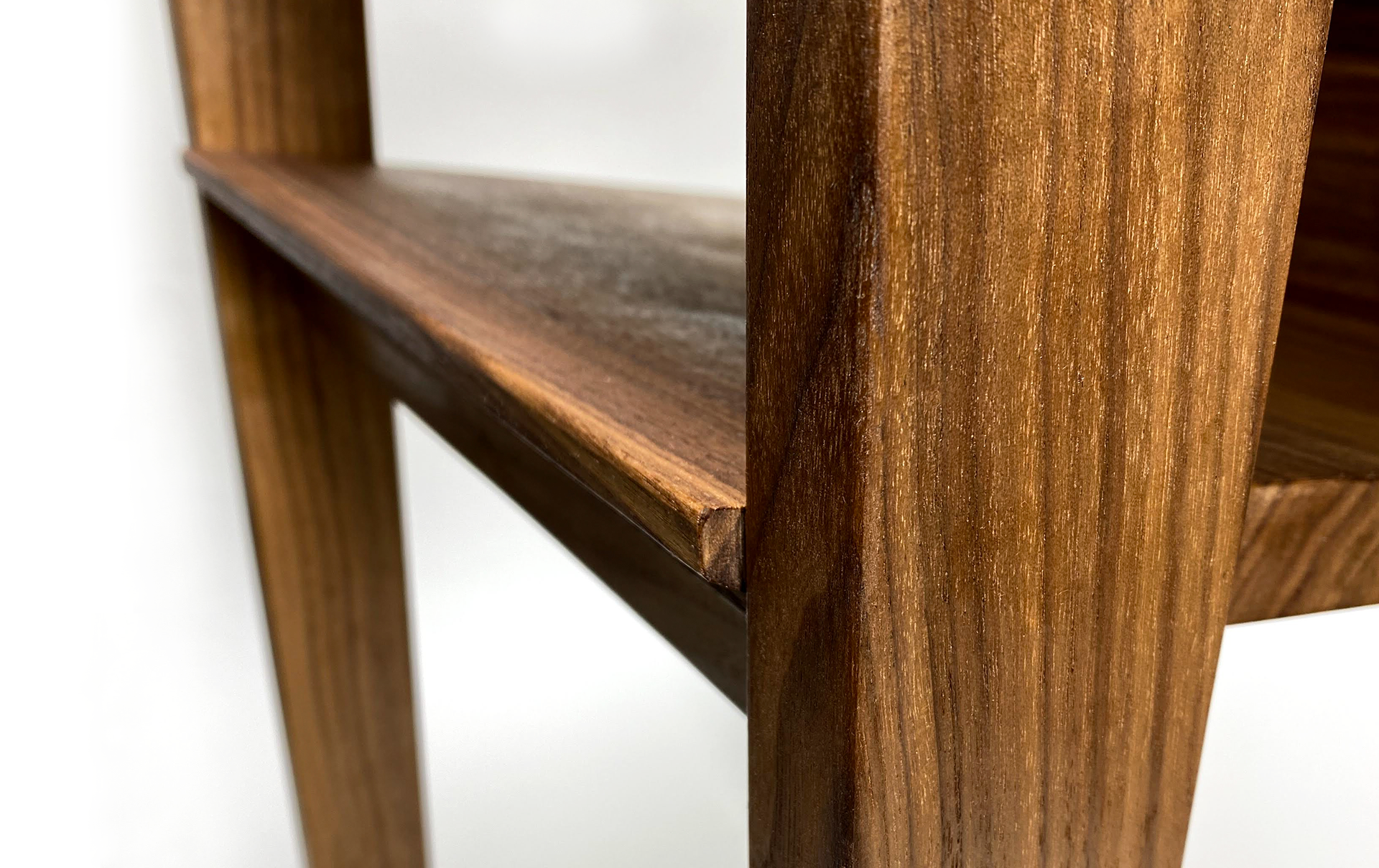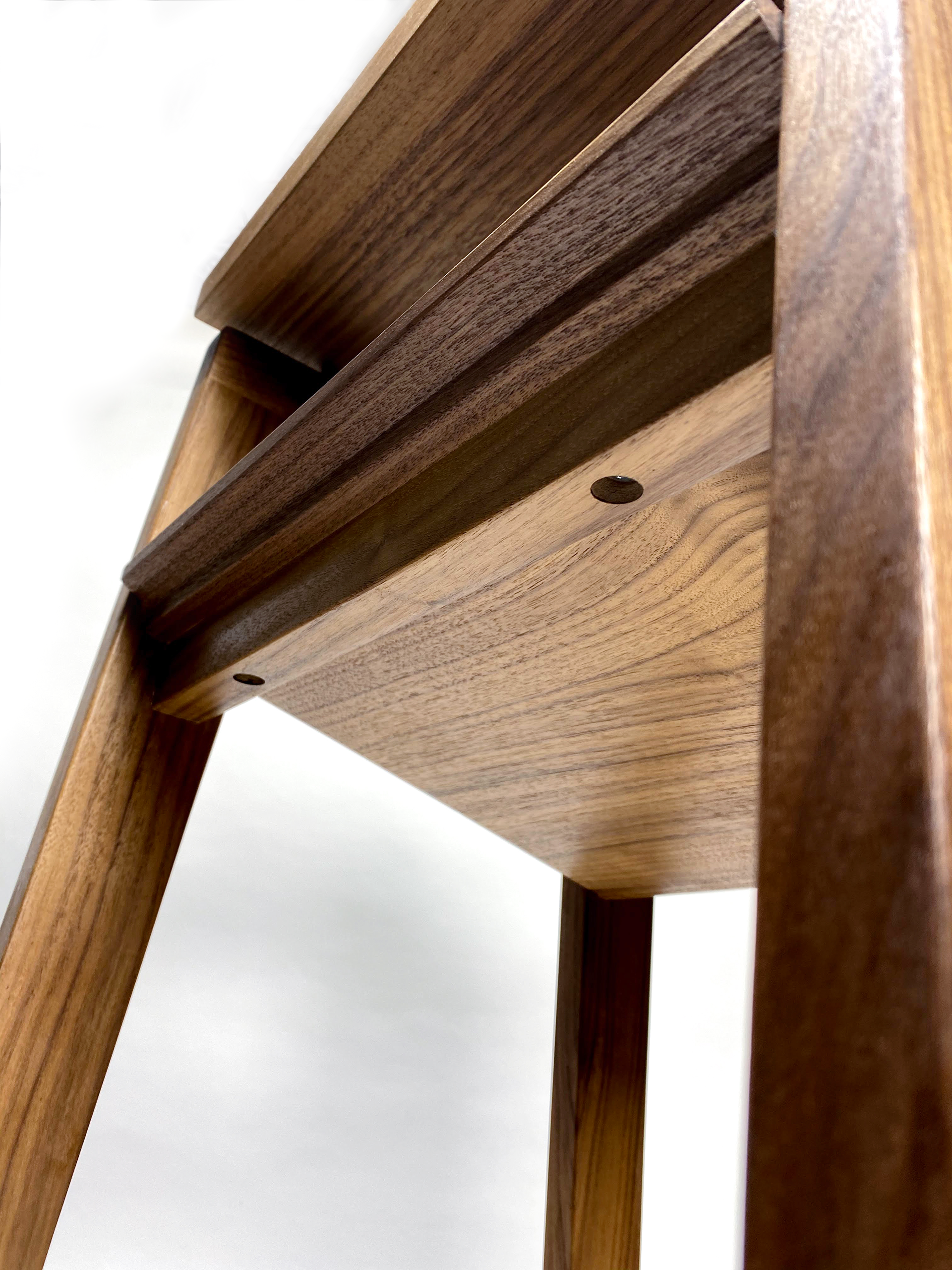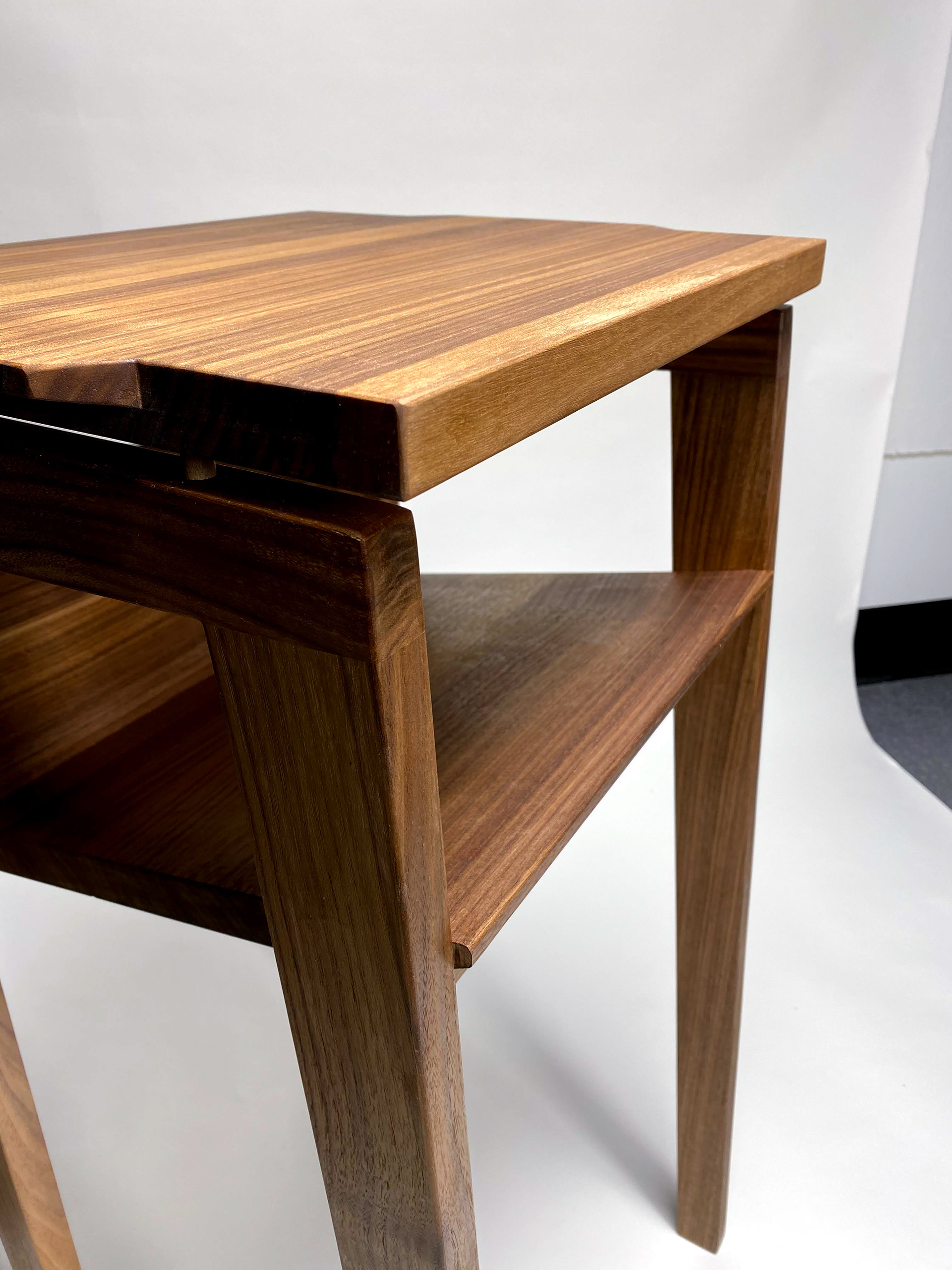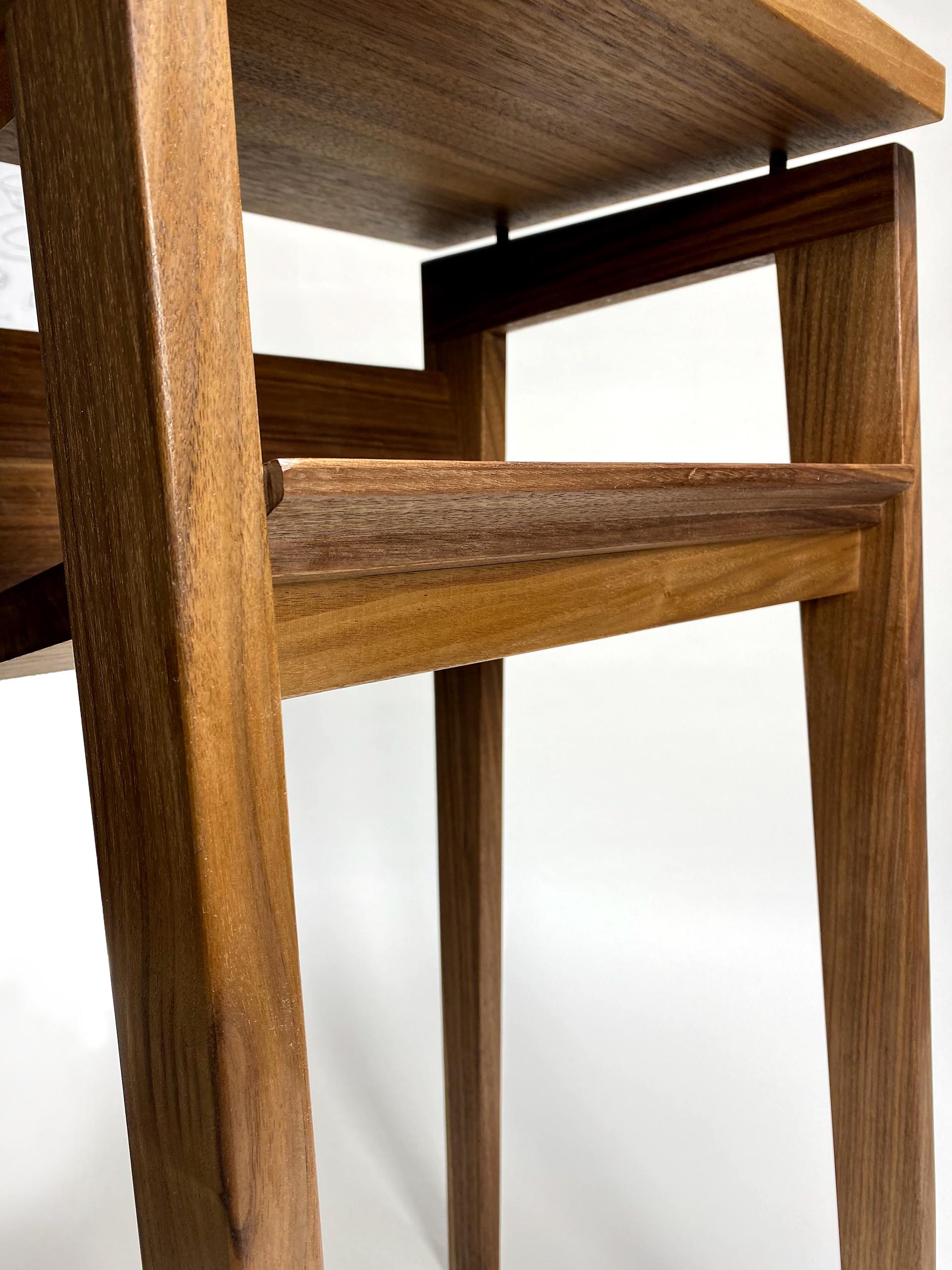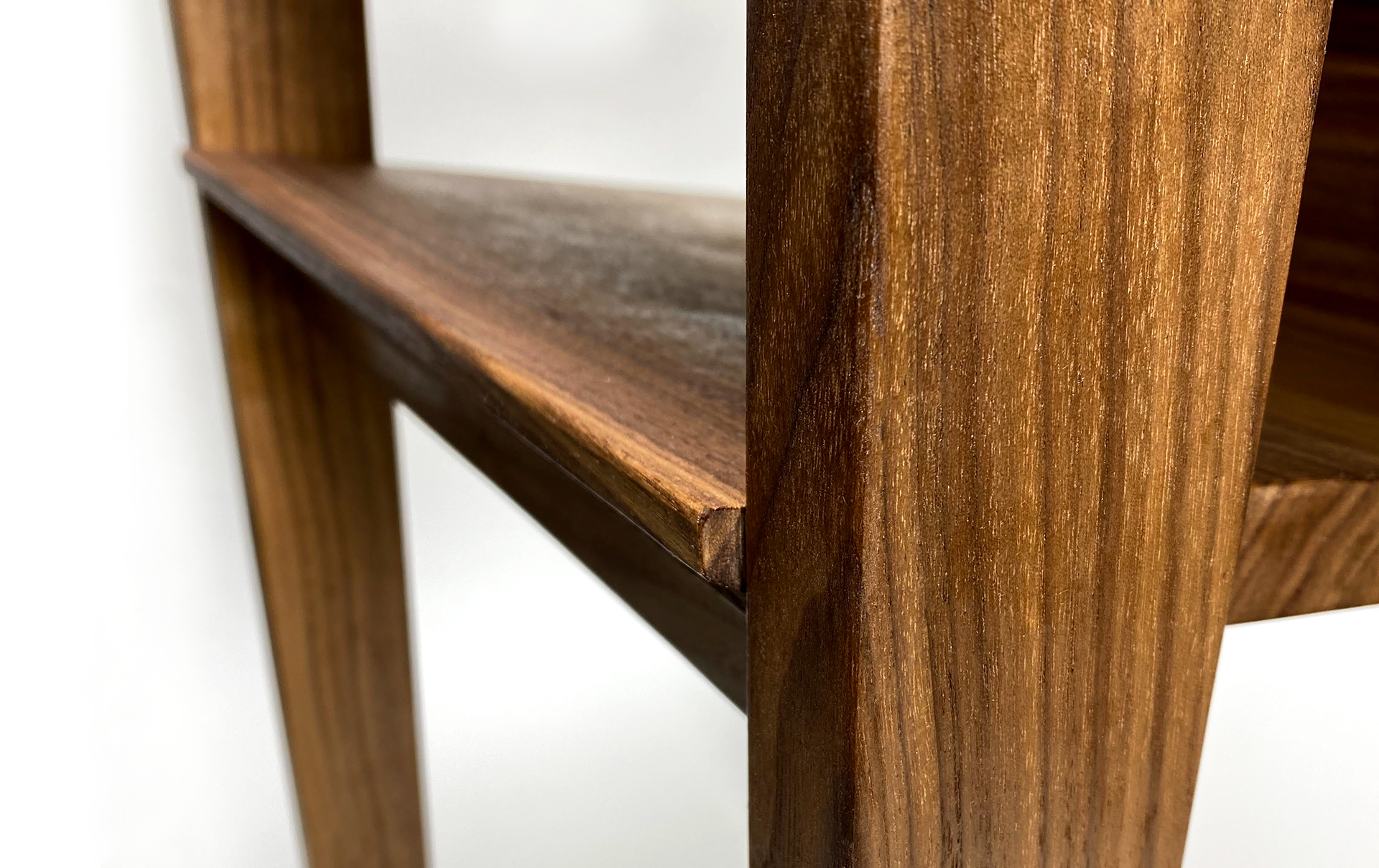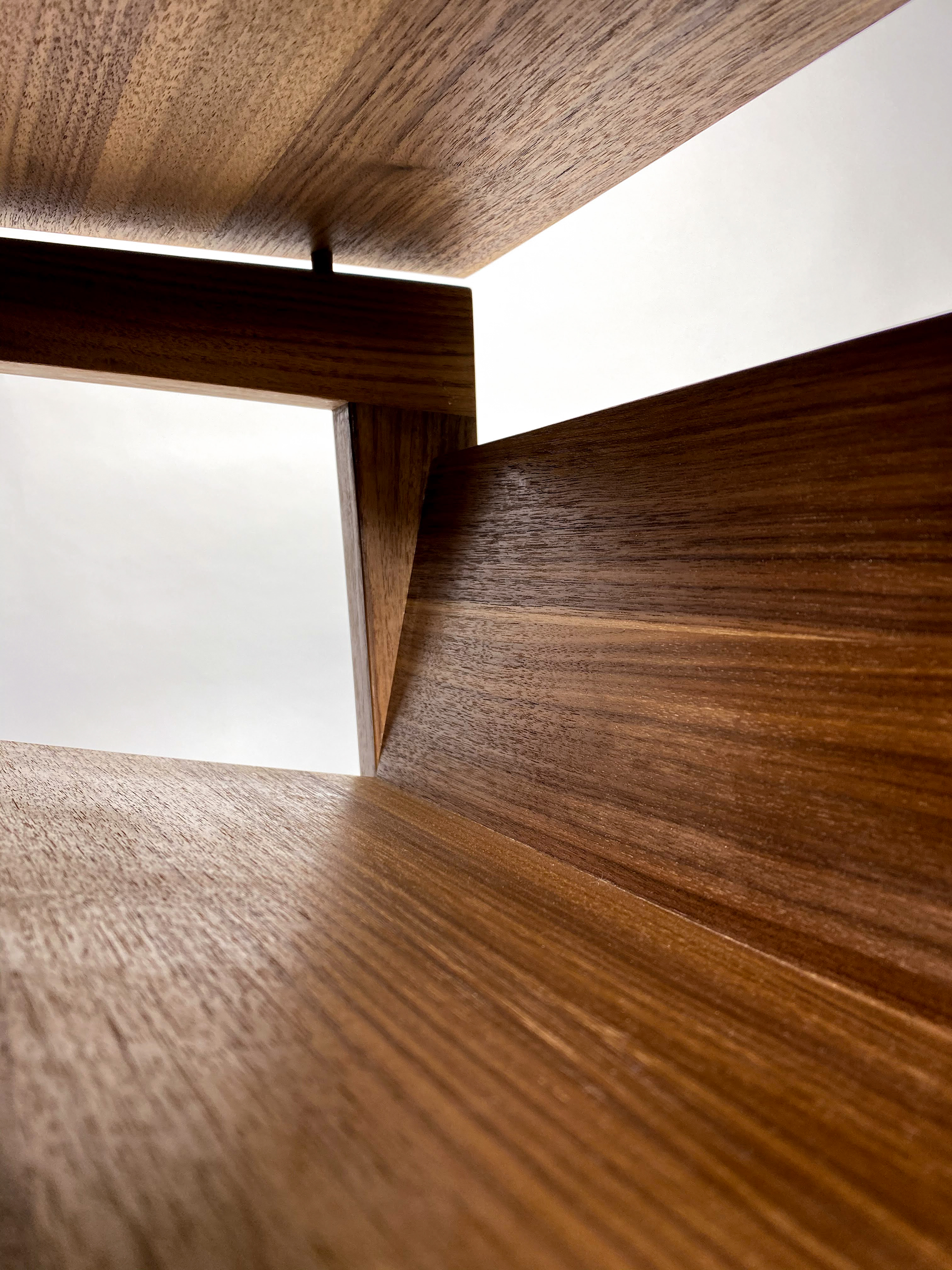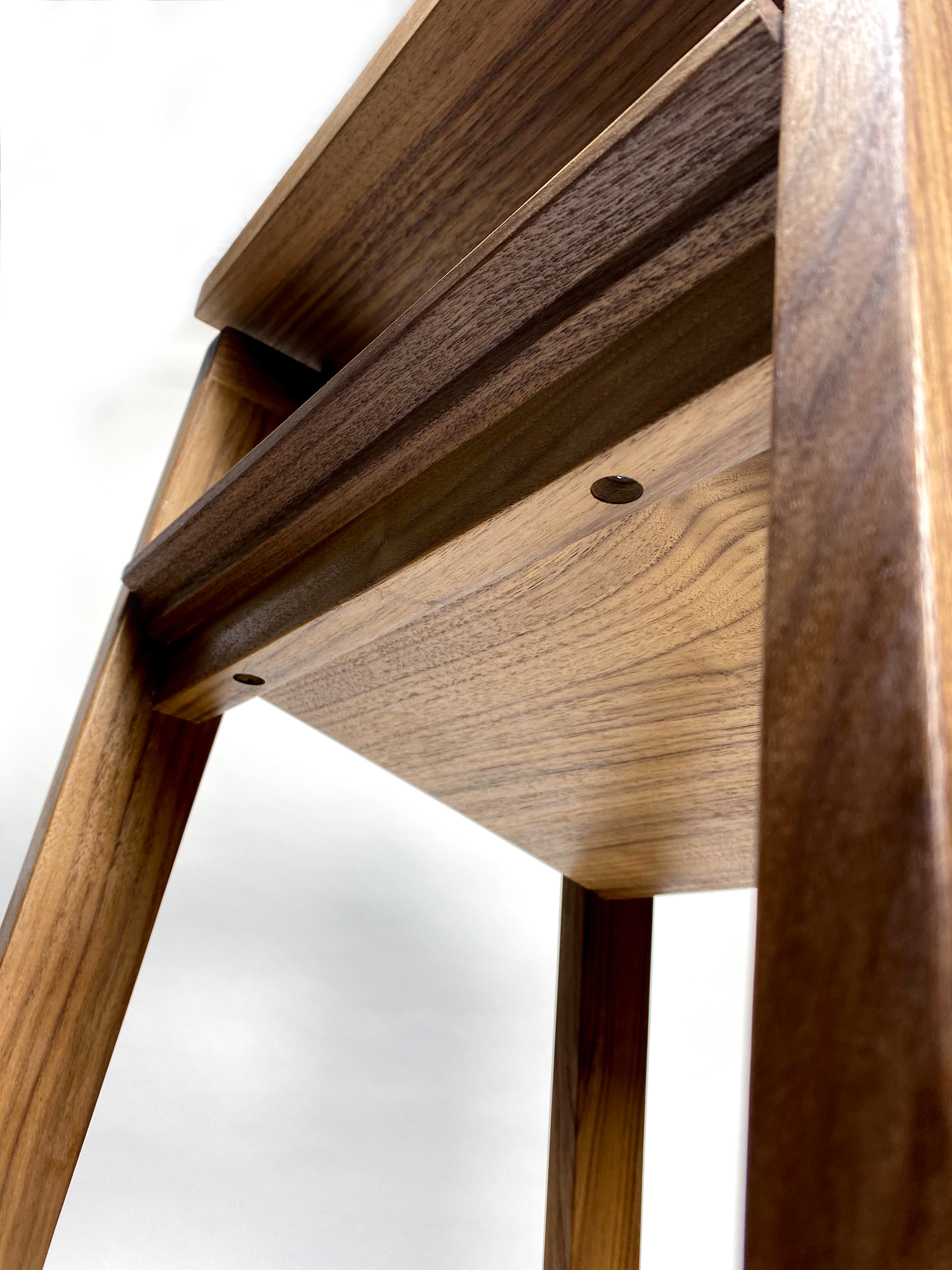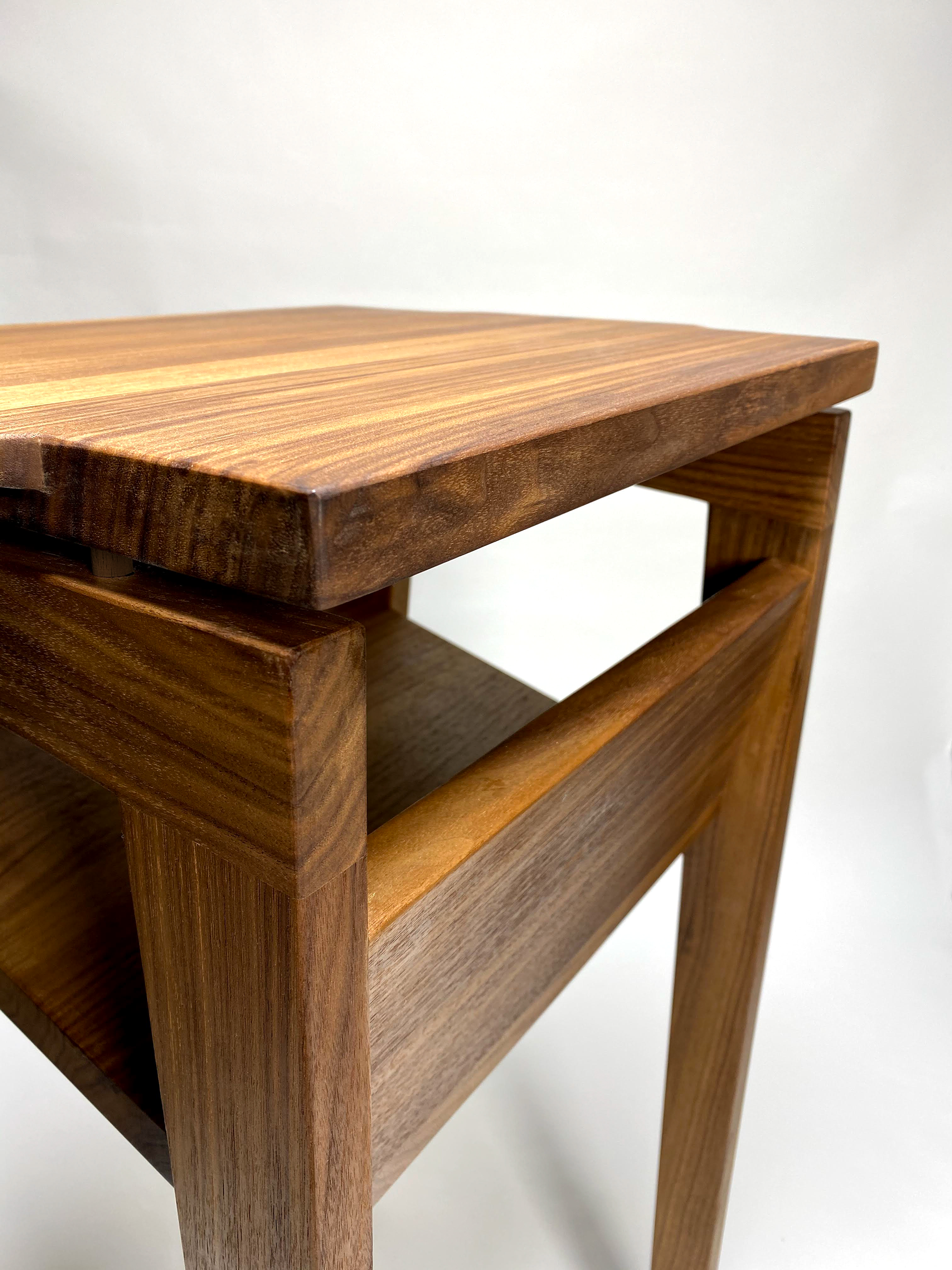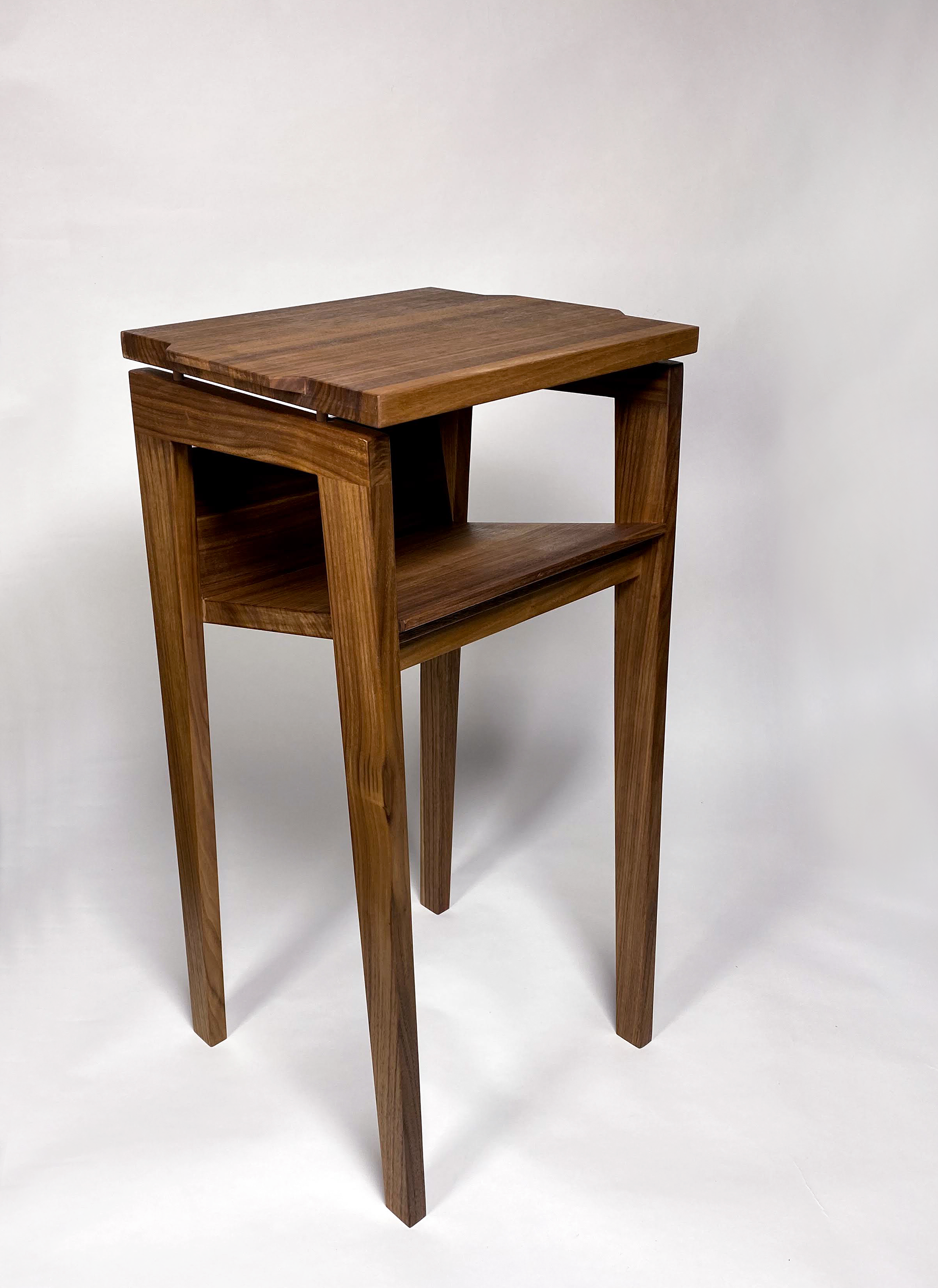 Inspired by Gunlocke's Midcentury chair, I tried to study the design language of the chair with how it balanced the rigid geometric silhouette with the energetic angles. I took to 3D sketches in foam and mocked up minor alterations.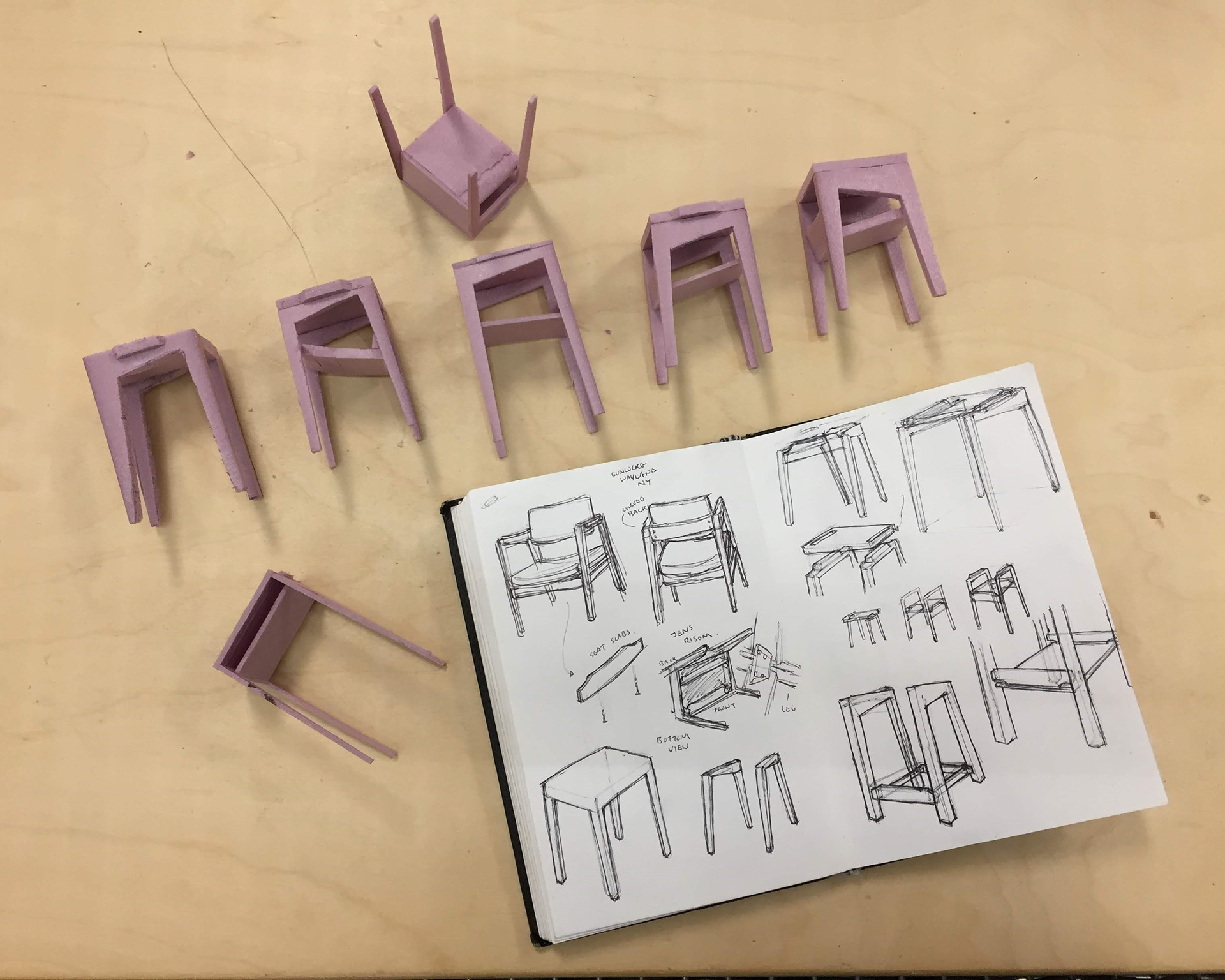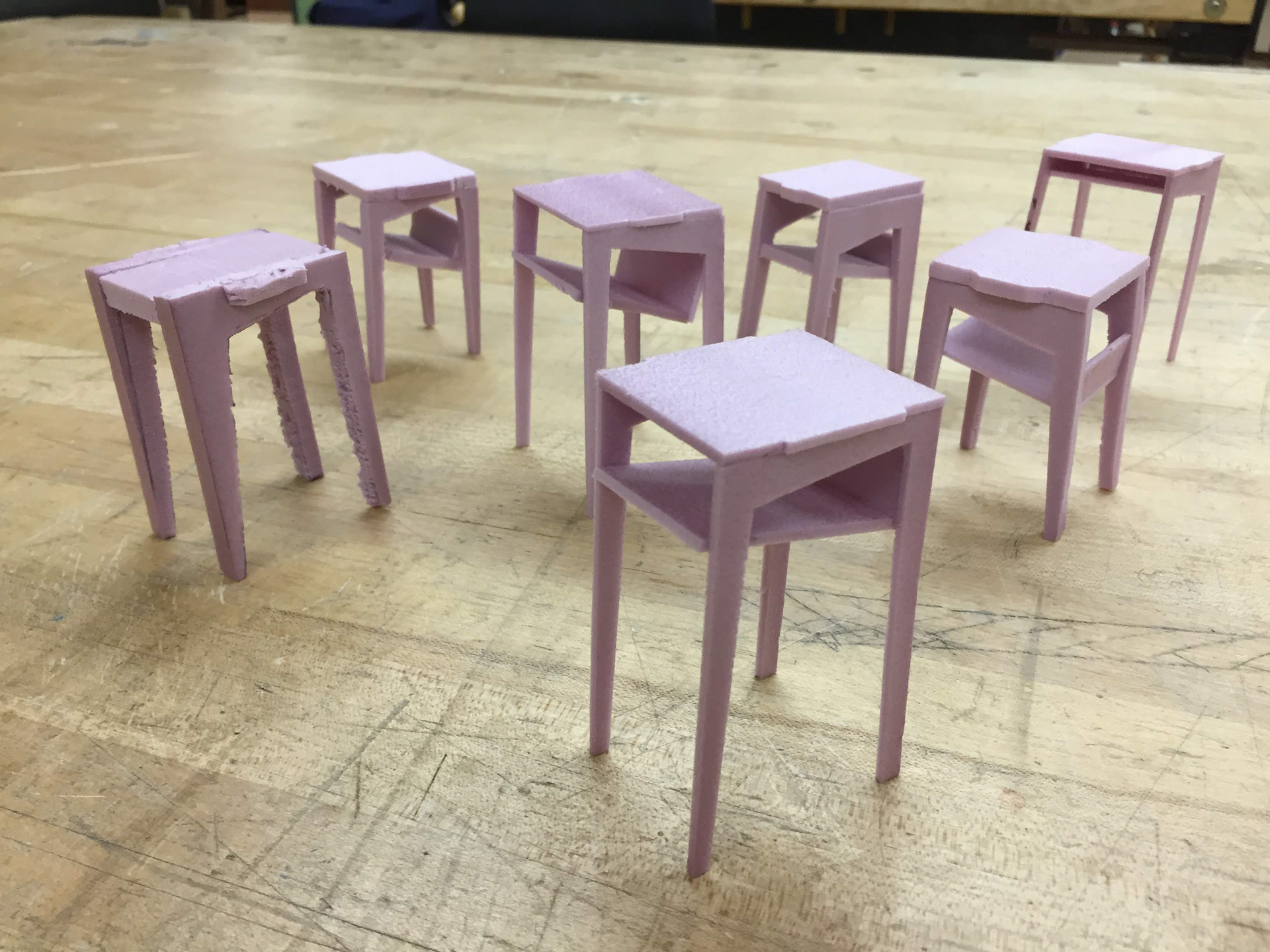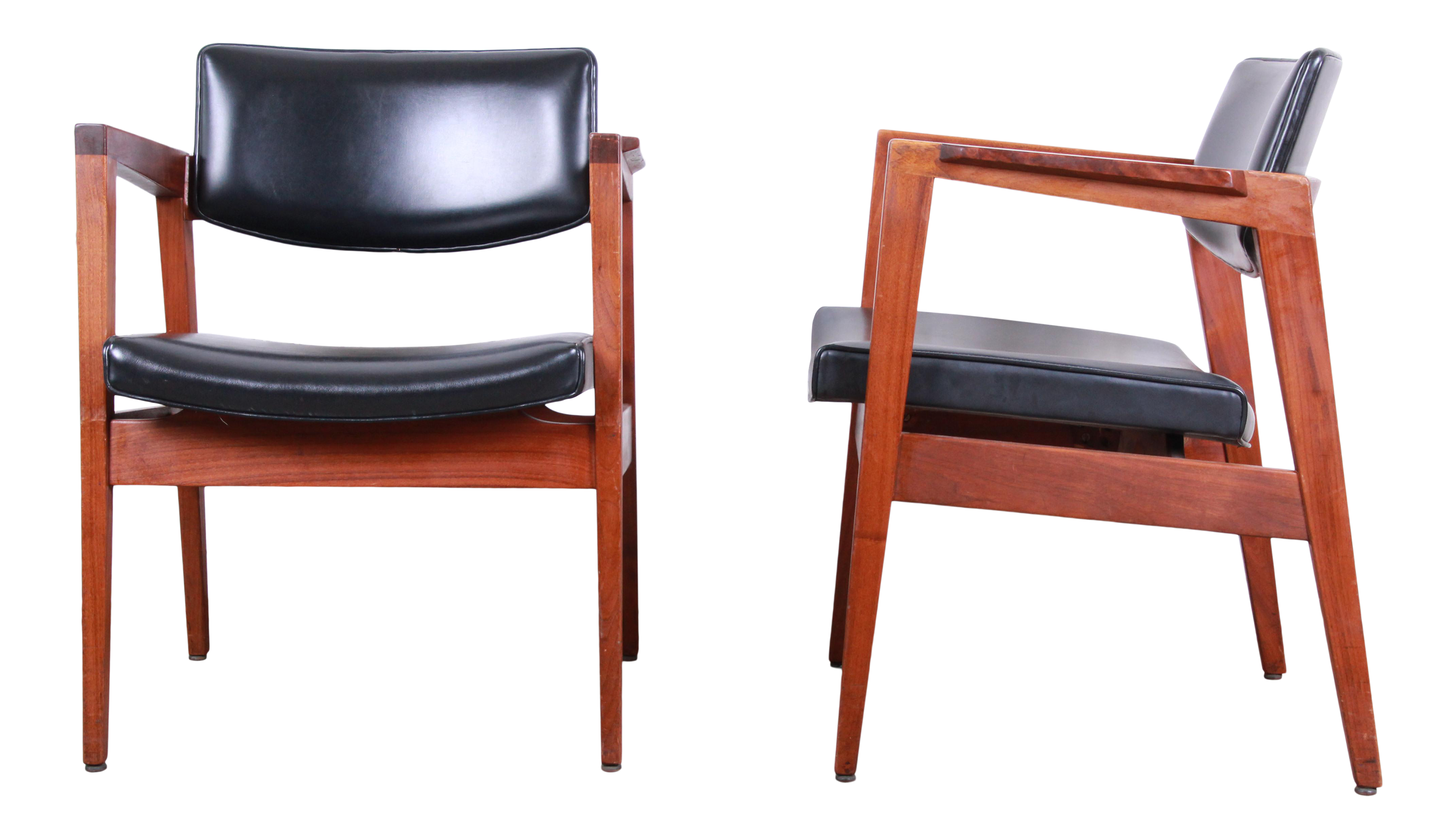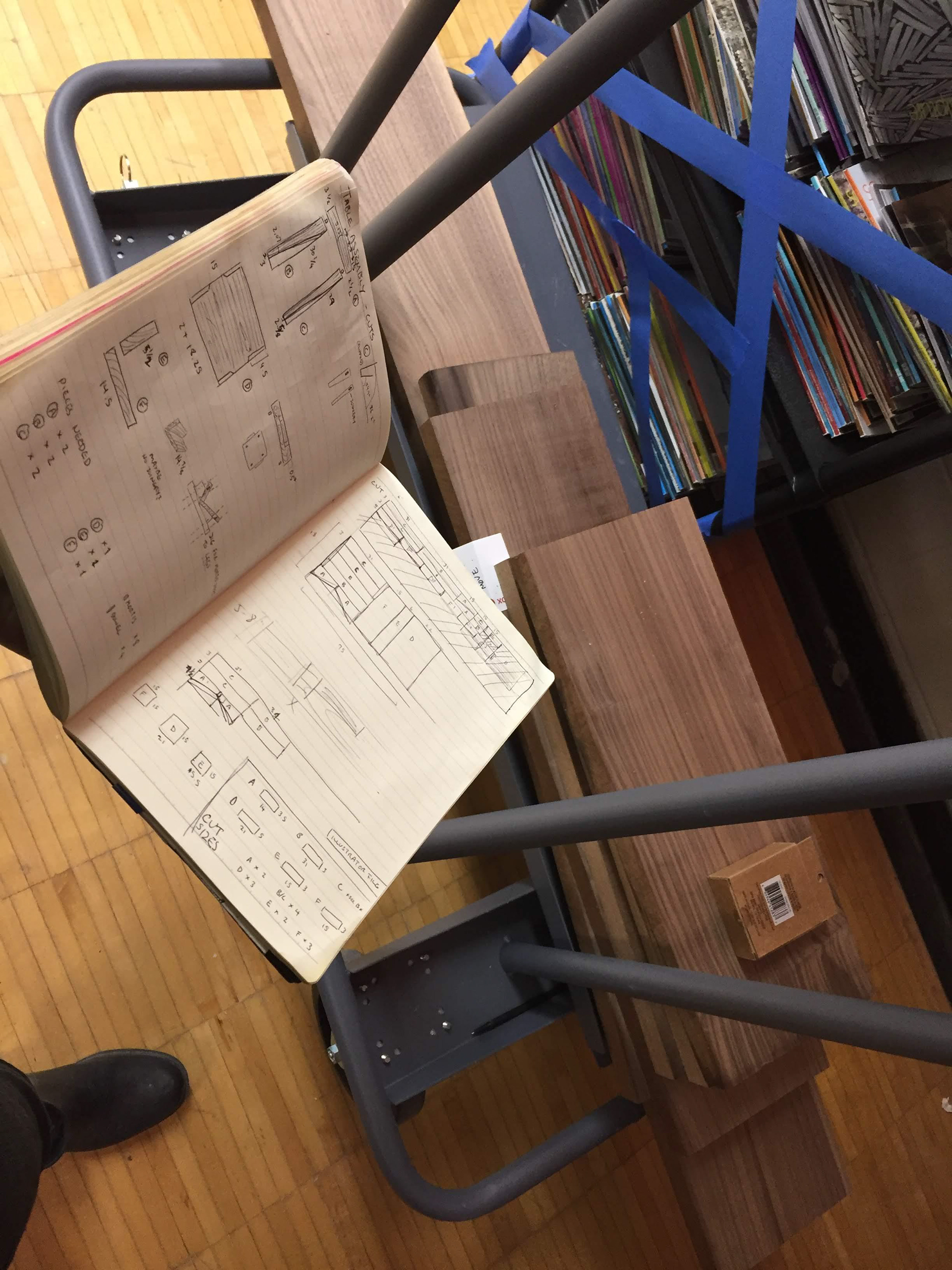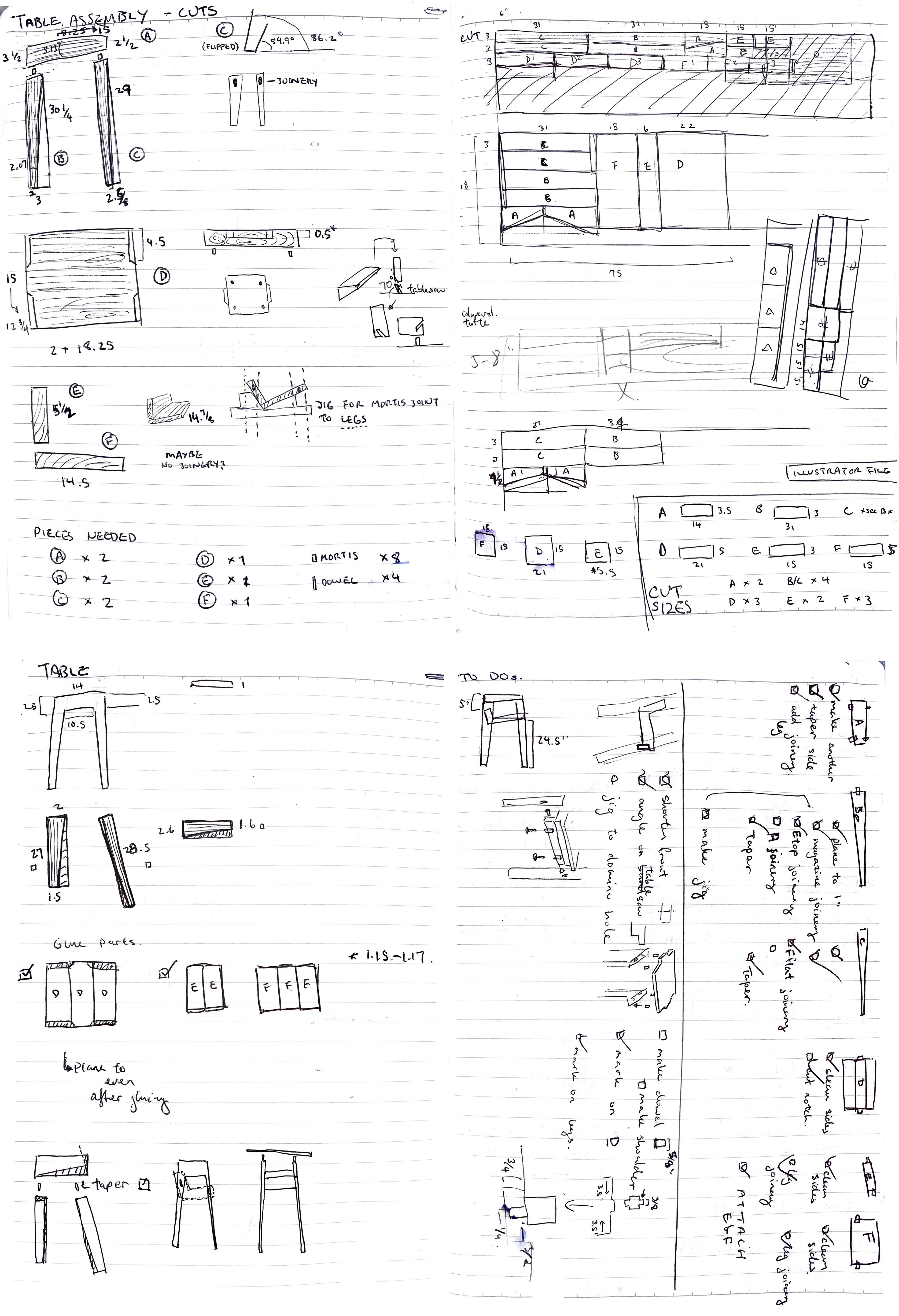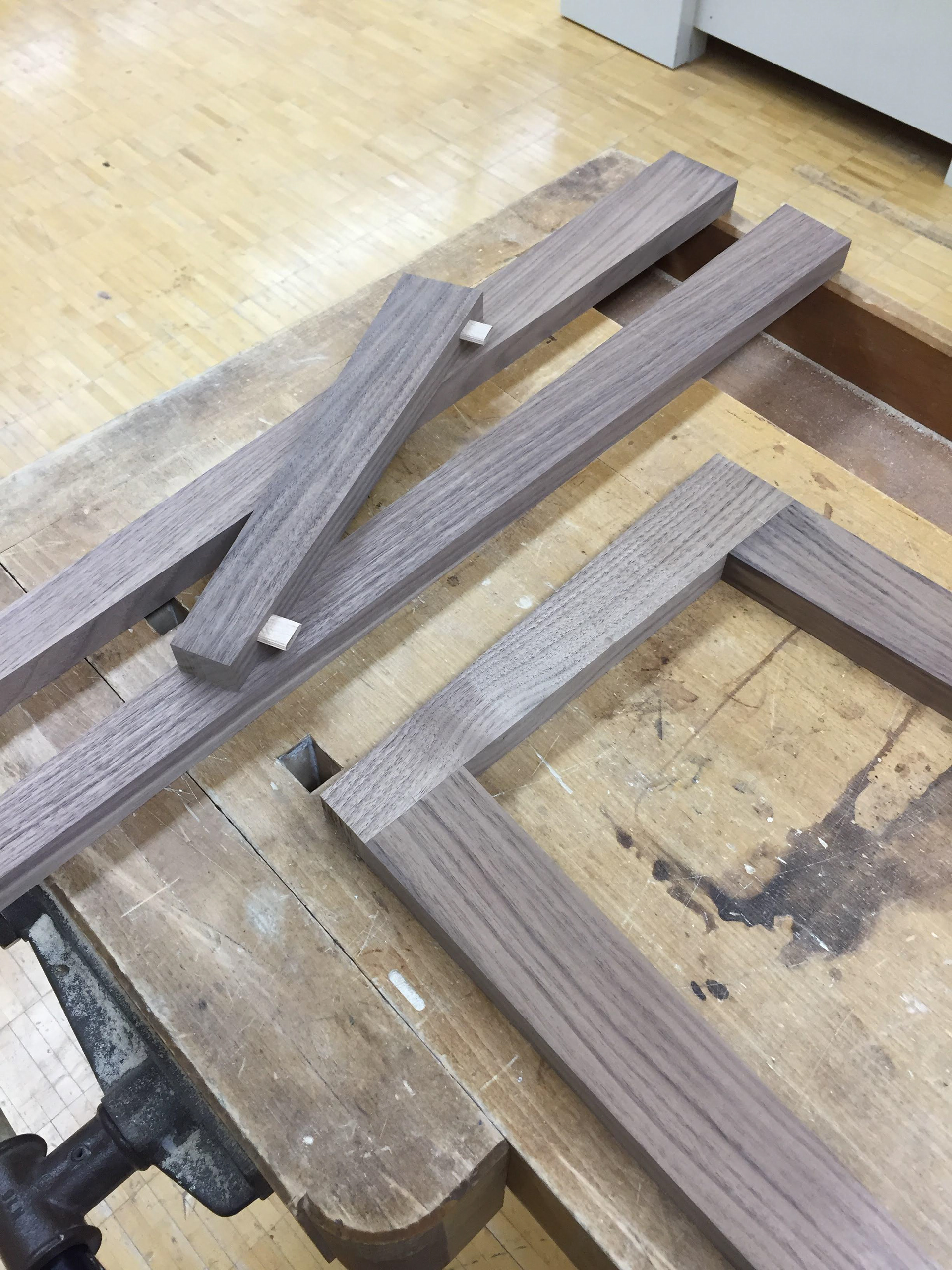 An extensive order of operations was created to create the profiles and magazine rack separately, and then a glue up assembly using joinery to hold the parts in place. I also created a jig to help align the biscuit joiner to the angled magazine rack and profiles.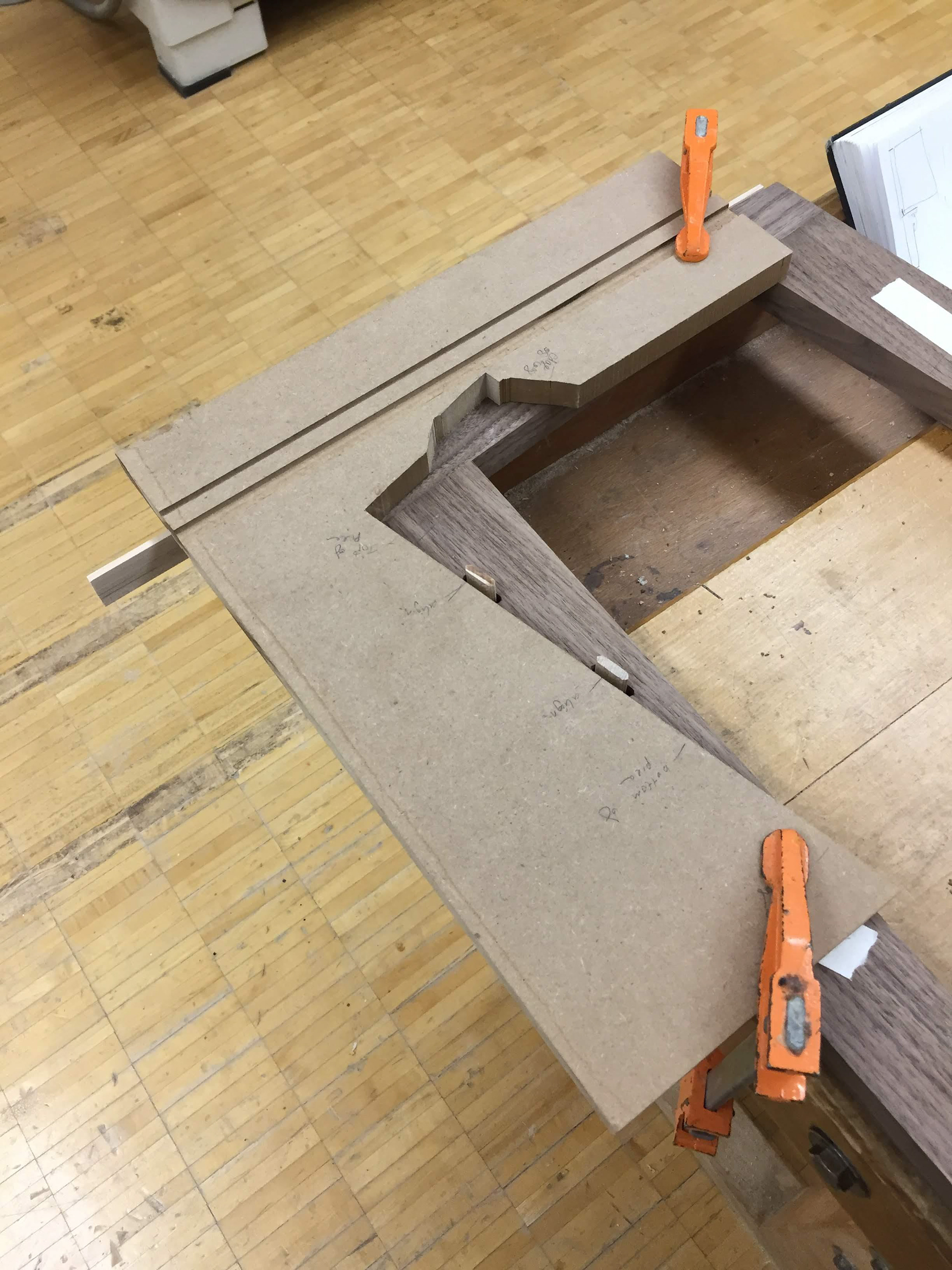 Due to the concern of the base of the magazine rack not being glued to the profiles, the problem was solved by attaching a bar that would be joined to the profile, and screwed into the rack from the bottom. This was also a technique used by Gunlocke to conceal any use of fastening. A quick sit-test was conducted for safe measure.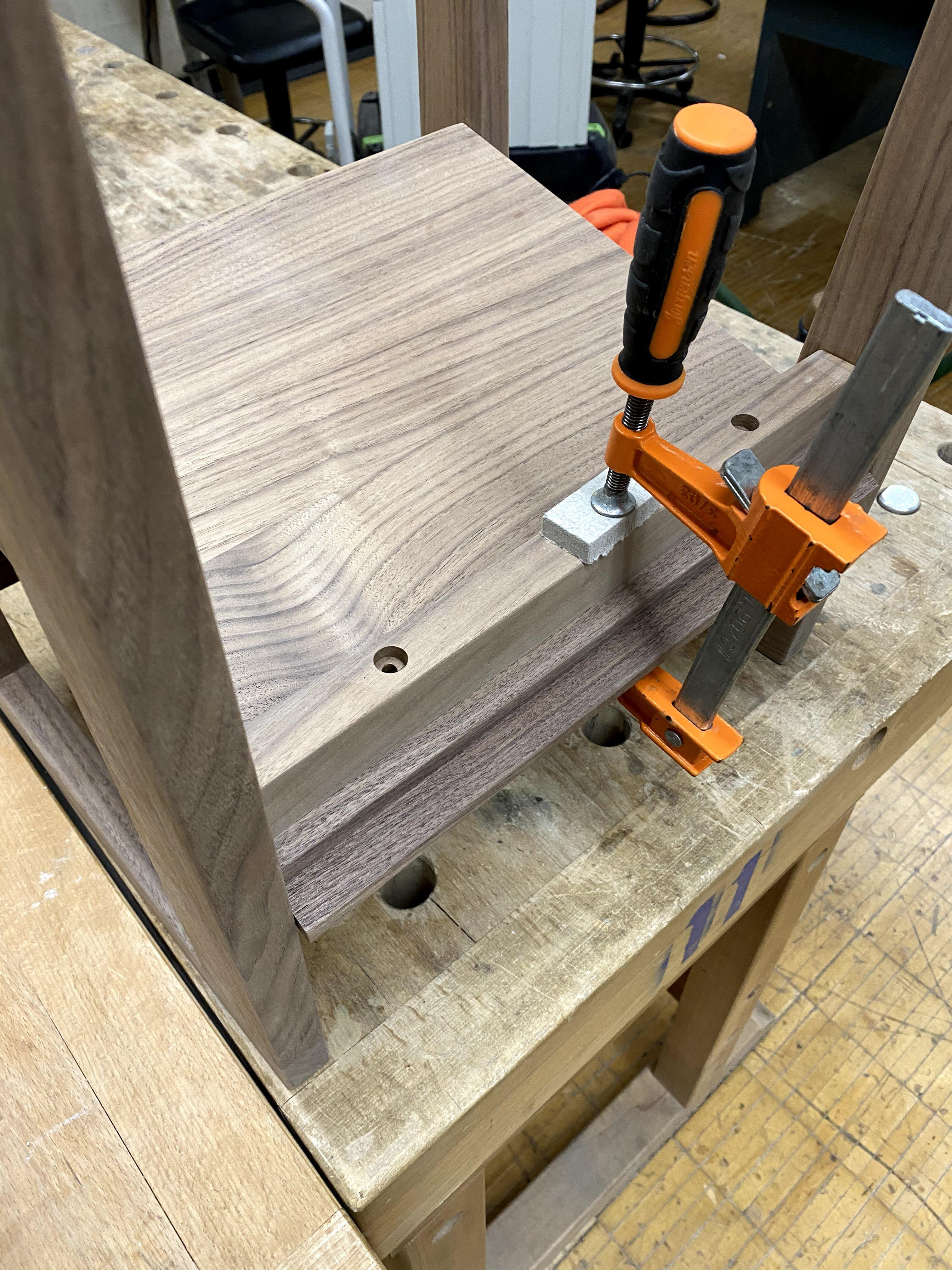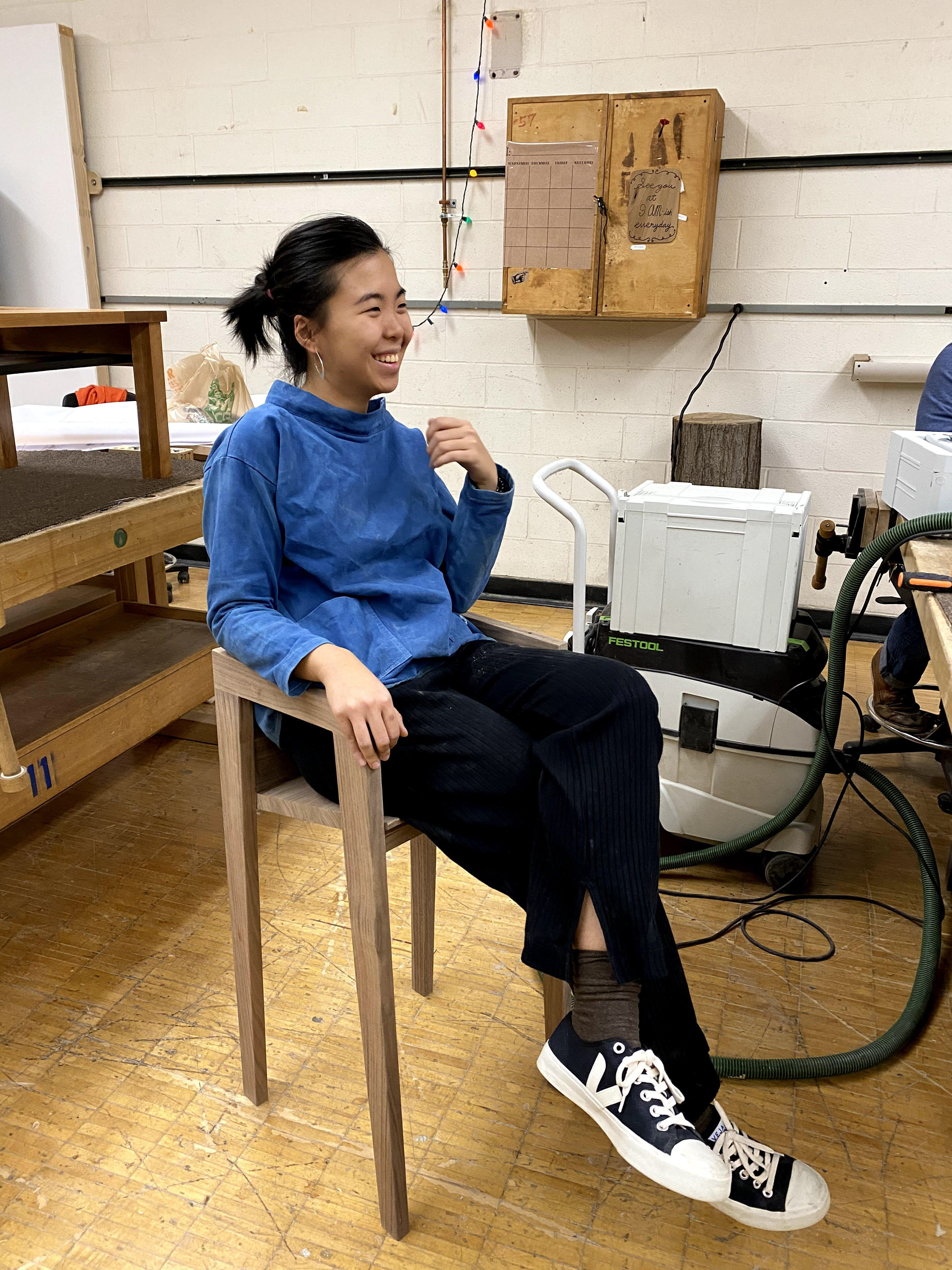 _________________________________________