FTH2020 by Kent State University Fashion School is a 36 hour long design challenge where students can
develop either technology-enhanced garment or wearable responsive web application.
Students are given access to the TechStyleLAB, Kent State Fashion School's digital textile fabrication space, and electronic and textile materials.
Vyb is a wearable-tech accessory for hearing impaired athletes to equitably receive communication with their team, from the coach, via haptic feedback controlled by an app. Think of the Tile Bluetooth tracker, but embedded into sports accessories. Coaches will use the app to register each Vyb device and customize haptic feedback patterns, which then works as a one way communication channel for relay game tactics.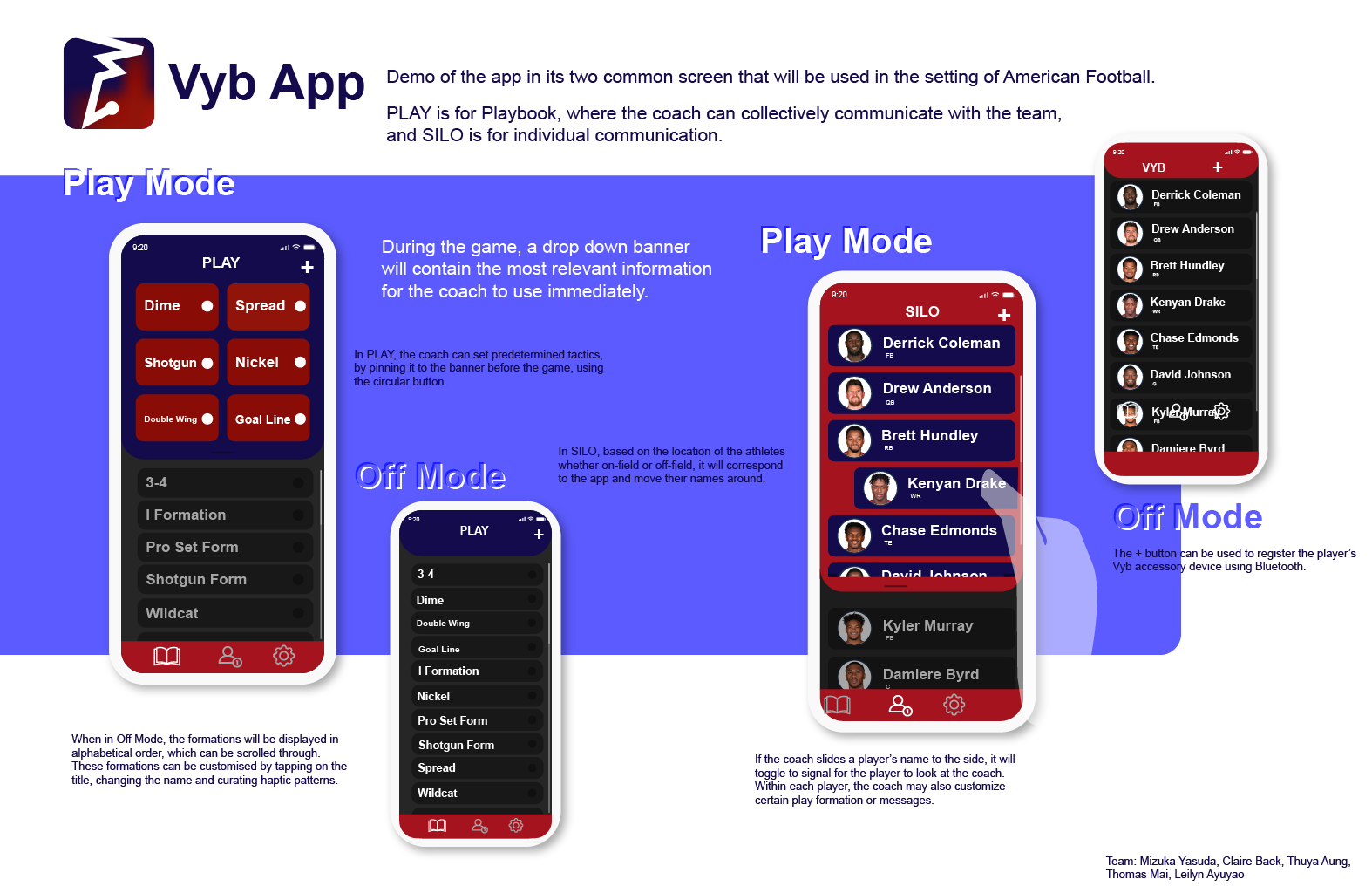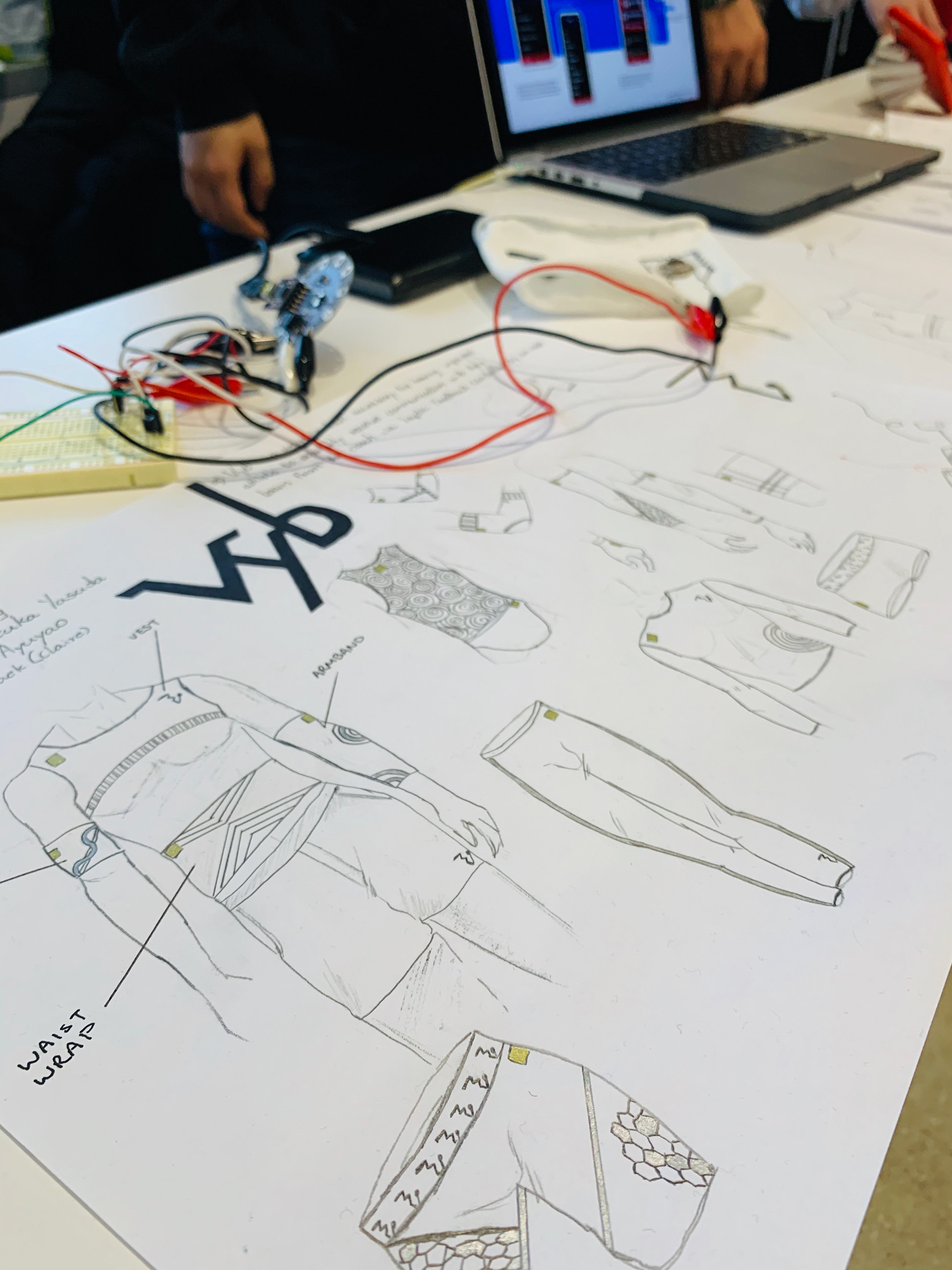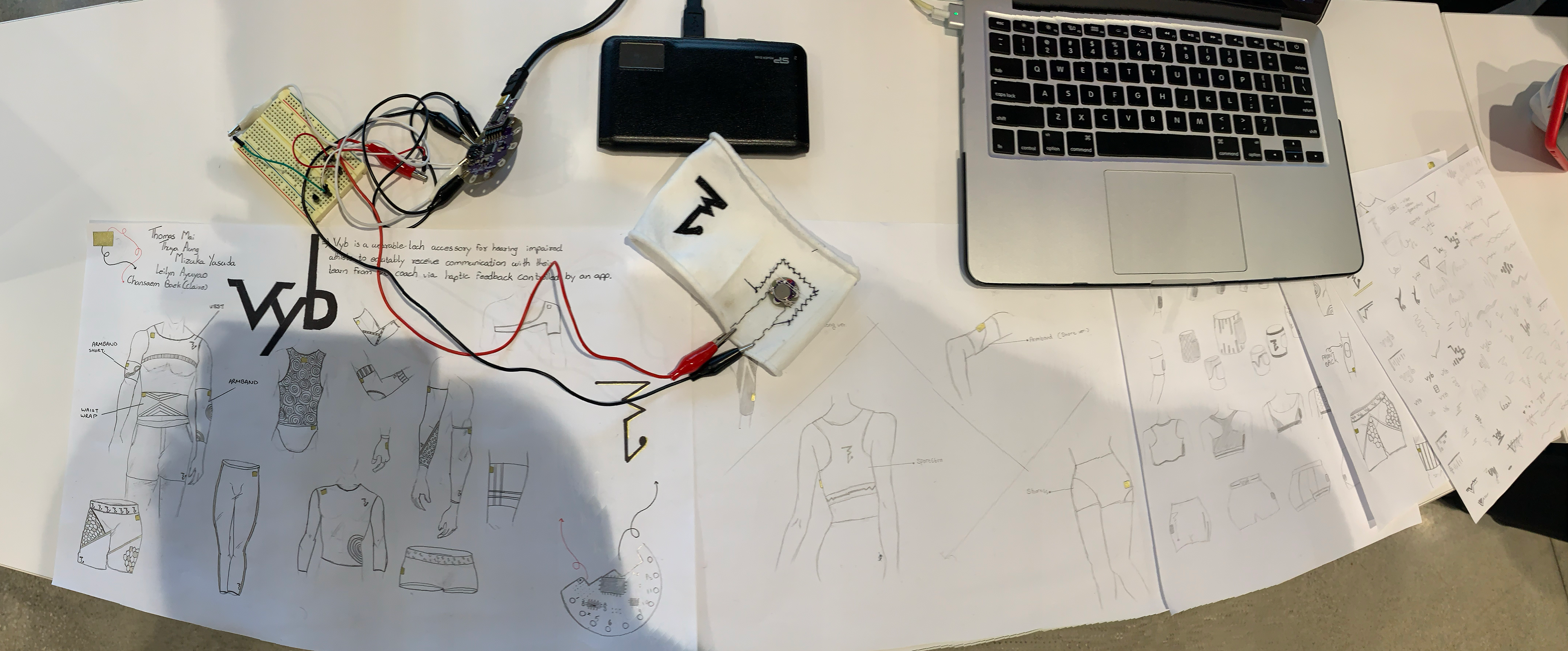 Our prototype was an arm band which was produced through a tubular knitting machine (Stoll) with predetermined dimensions. From there, a pocket was hand-stitched onto the surface of the band for placement of the Vibe Board. The Vibe Board was connected through alligator clips and controlled by the Arduino chip. The coding consisted of a variety of vibration patterns indicative of different meanings based on the users preferences.
Demo + explanation in the video on the right.
I created two basic interactions of the app from the use case of a football coah, Playbook and Teams.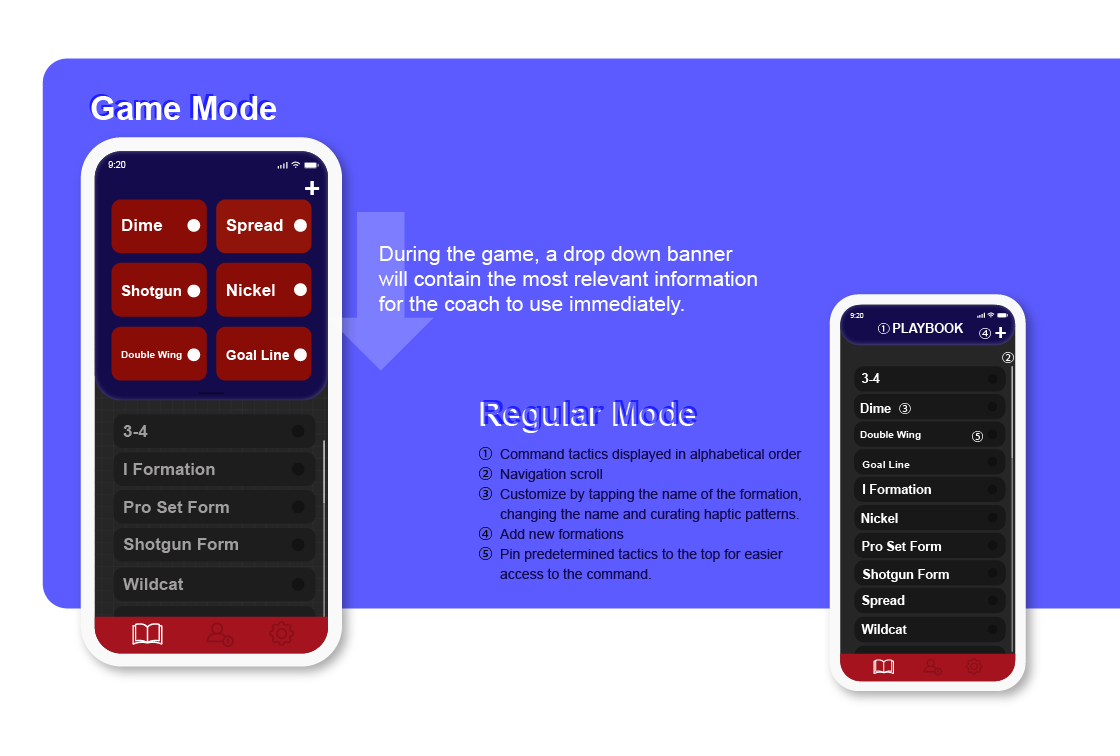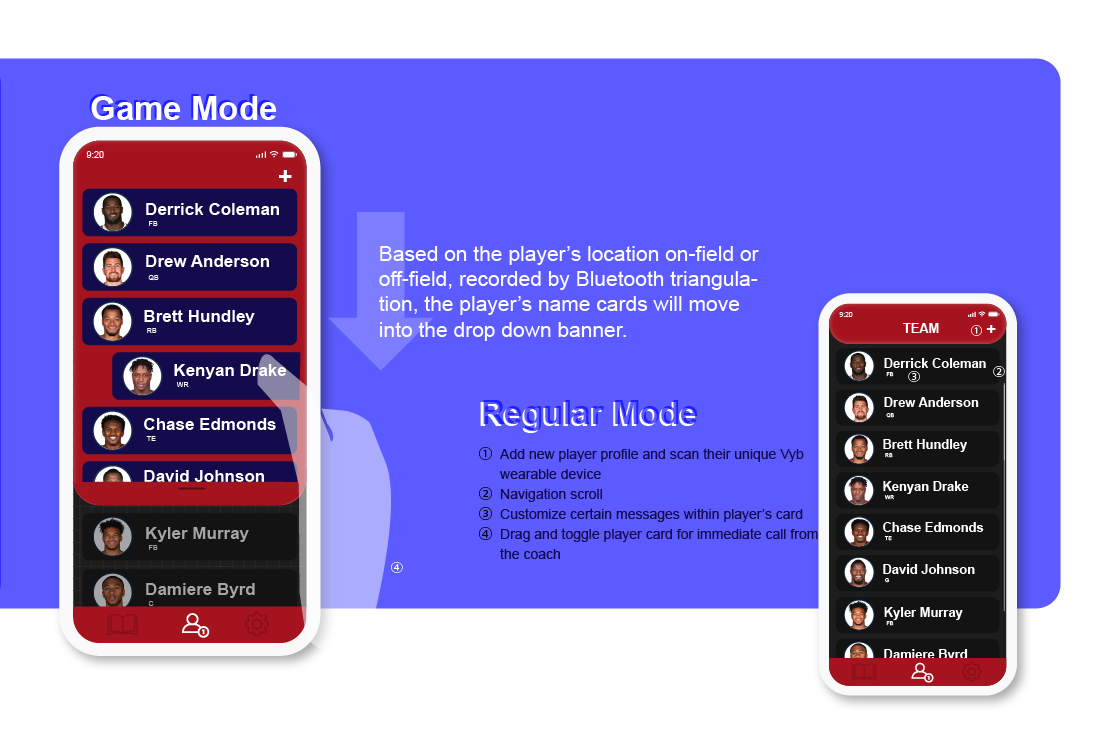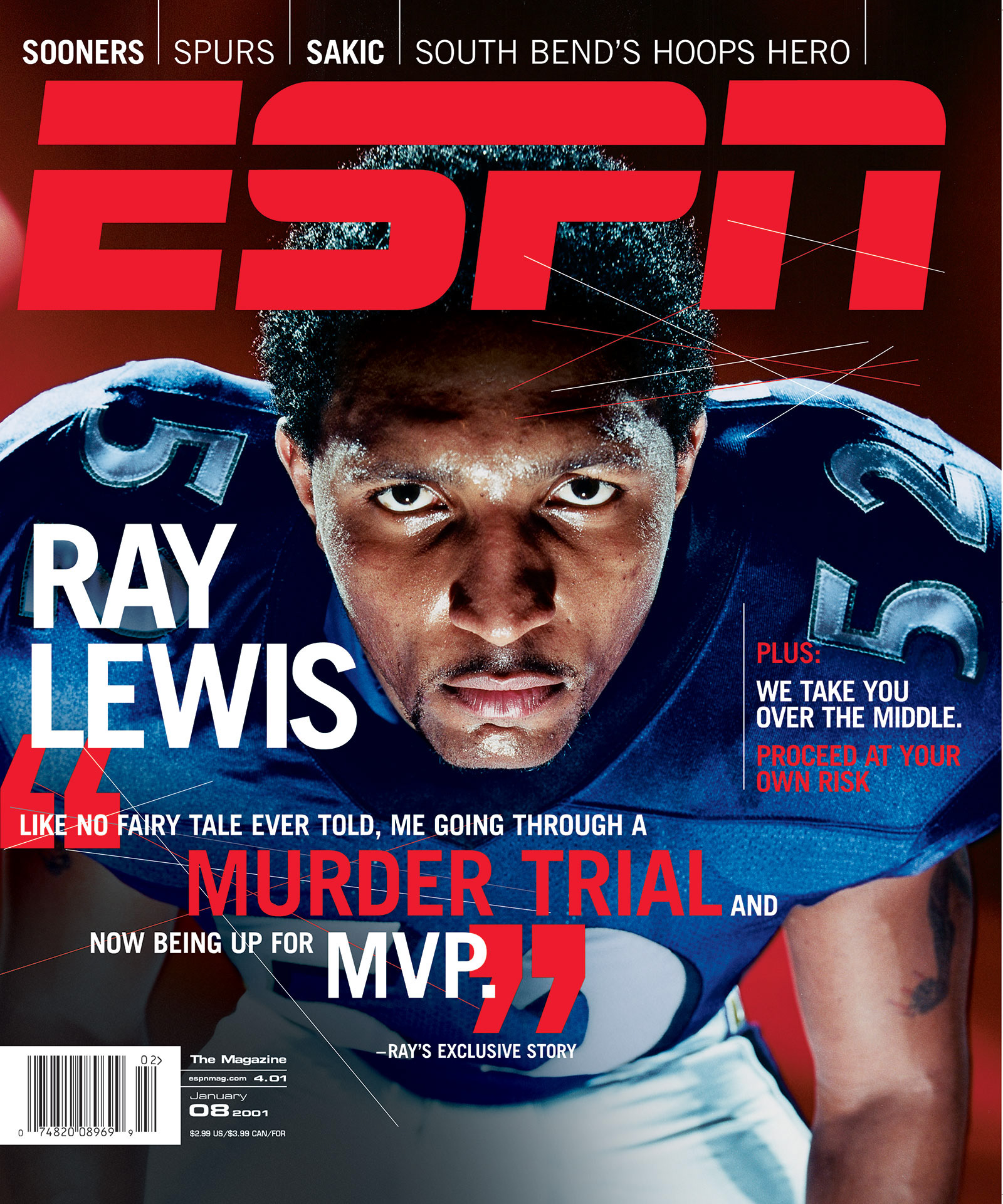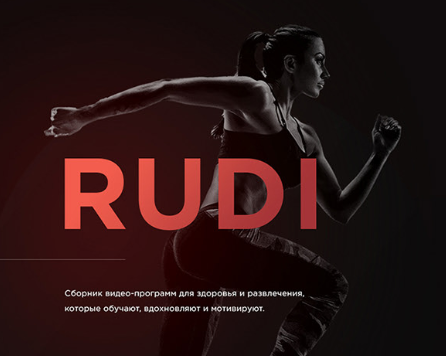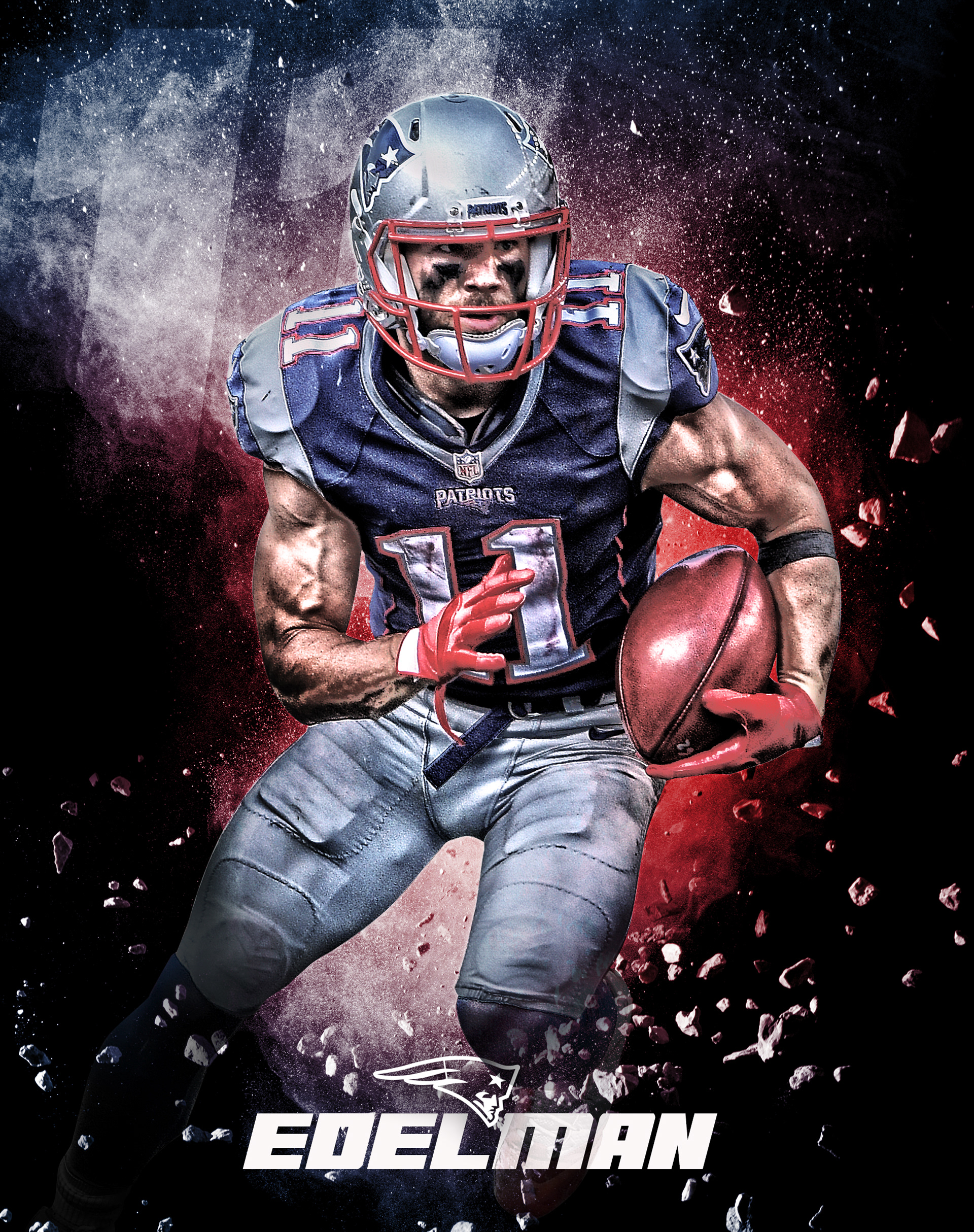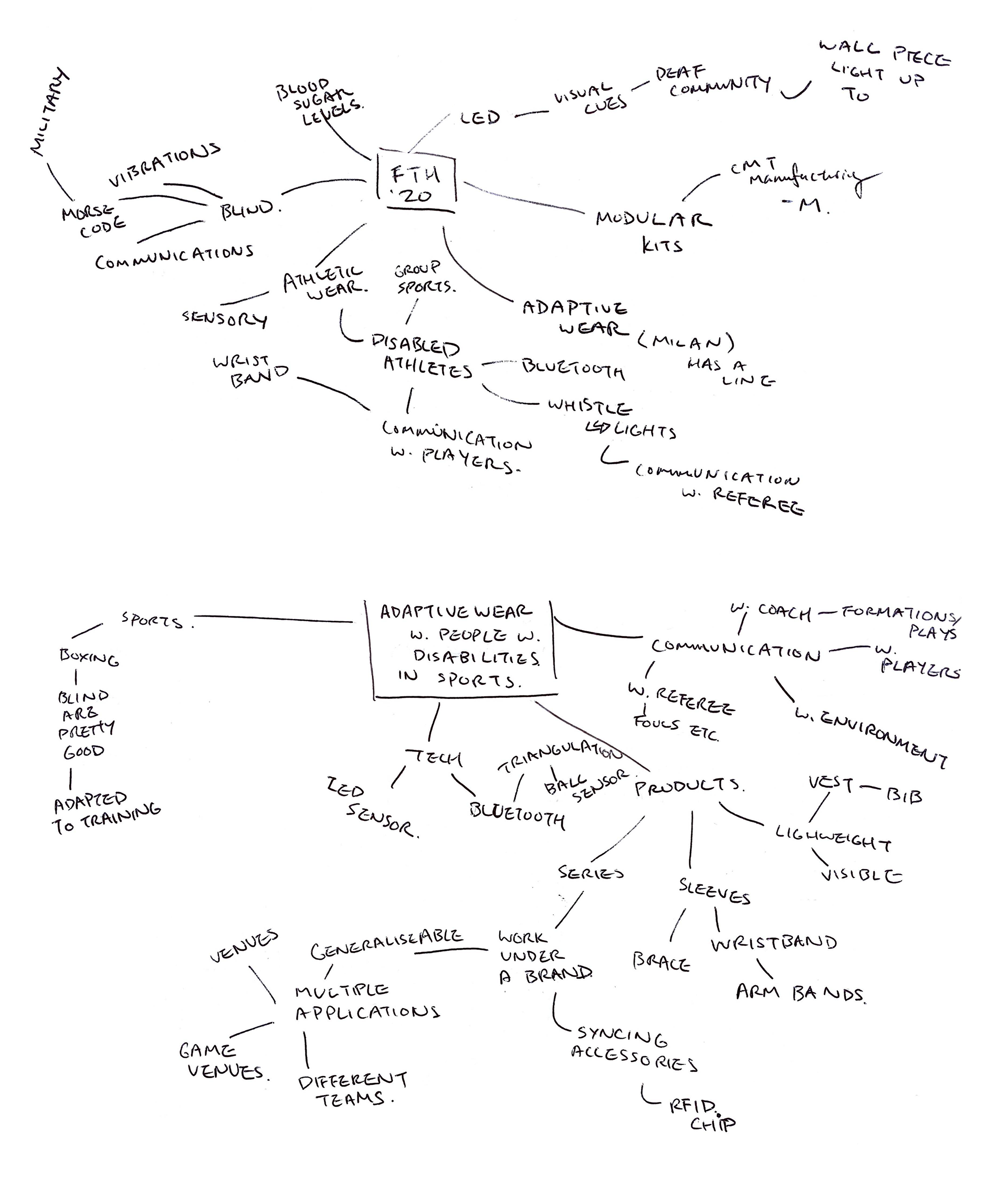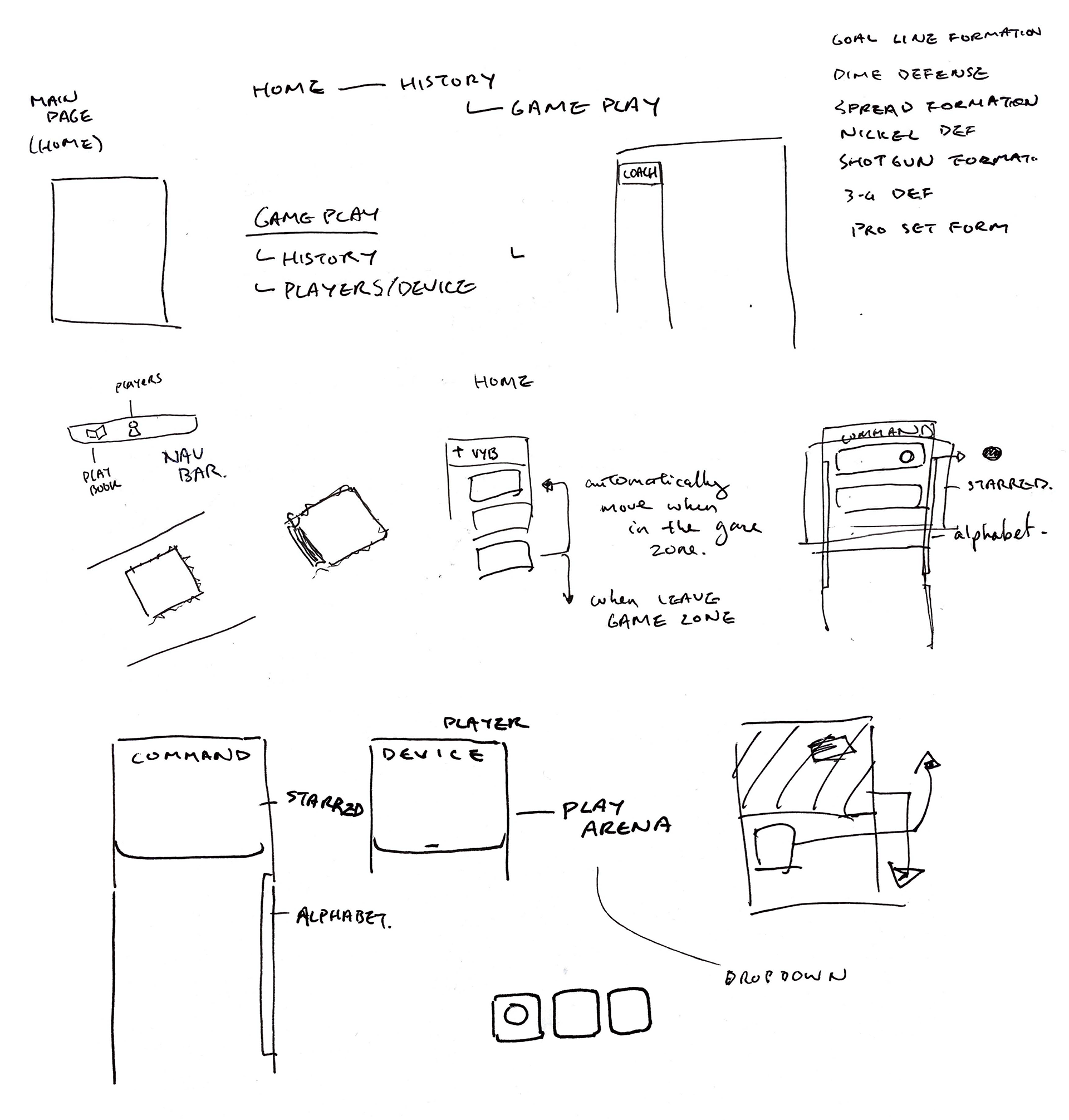 Our team was awarded the overall, most diverse team that addressed inclusivity in our product.